Back on April 12, I wrote a Gusto Payroll review blog about its benefits when it comes to payroll. Now I am going to tell you a bit more about the service and some other benefits that they offer to you as a business owner – their onboarding benefits.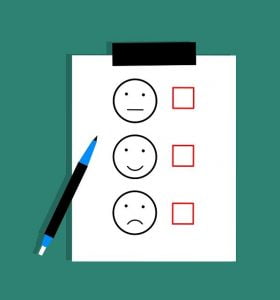 Quickly Send Professional Custom Offer Letters 
First, let's talk about offer letters. If you have found someone that you really want to hire and you want to make a big impression on them, Gusto Payroll has you covered. Their templates for offer letters are simple to create as well as customize to suit your style and culture.
Easy Onboarding Checklists Help You Save Time
Next, it makes hiring very simple. Whenever you hire someone new, there's a single reliable list. This is a much easier way that you can get the correct forms signed, to set up their benefits, and a lot more.  Must-haves will be included, but you can also add items yourself and delegate tasks as well.
Gusto Payroll Keeps Documents Online
Now, we know how much paperwork can be a hassle. But not with Gusto. Documents can be shared, sent, and stored online. You can share them and ask for them to be instantly signed, no matter where you are. All of the forms are stored in the Gusto account.
Software Makes Employee Setup Easy
In addition, the software is so simple to use. You can remove or create accounts for tools with a simple click. Sometimes this is called software deprovisioning and provisioning. But it's simply great to save time.
Create a Strong Culture at Work with Gusto Payroll
Finally, it can help you build a rapport with your employees. Making a great environment at work doesn't just mean on someone's first day. The tools in Gusto make it easy for you to nurture and engage your team by:
Creating anonymous surveys so that you understand the needs of your team.
Becoming organized with employee directories and visual charts.
Signing and sending virtual greeting cards for each employee.
As you can see, Gusto Payroll isn't just about payroll. It's a lot more than that, and it can help you with your business. Check out the Gusto Payroll website to find out more.