Service Autopilot can't do everything though (yet!). That is where a few outside systems are needed such as phone systems, outside marketing, and HR services. At Ready Business Systems, we guide you on how to setup a service autopilot account.
In order for Ready Business Systems to be able to access your account you must setup Ready Business Systems as a Certified Advisor. To set us up as a Certified Advisor:
Option 1: Create a login to your account and we will set up the connection for you OR
Option 2: Complete the steps below to set up the connection yourself:
Step 1
Click the profile button at the top right corner of your screen and "Certified Advisor Information". Find Justin Woodford- Ready Business Systems, click "learn more", then Connect with your Service Autopilot Certified Advisor.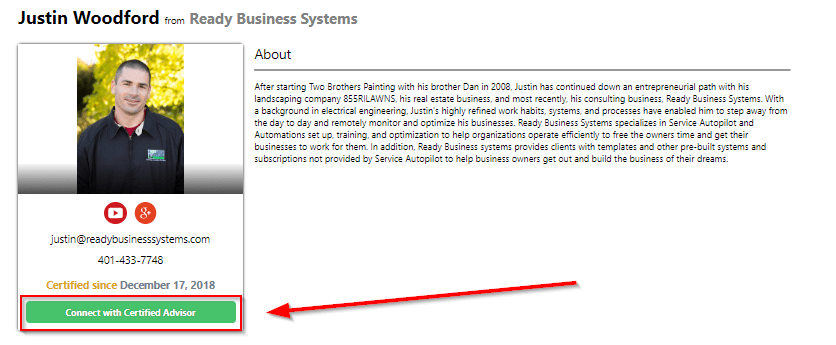 Step 2
Once Ready Business Systems approves the connection, you will receive an email. This will take you through how to setup a Service Autopilot account by following the instructions:
Step 3
Following the email's instructions, go back in your service autopilot certified advisor screen (help icon at the bottom right corner of your screen). Here, you will see that the "Get help from a certified industry expert") icon now says approve access. Click this button.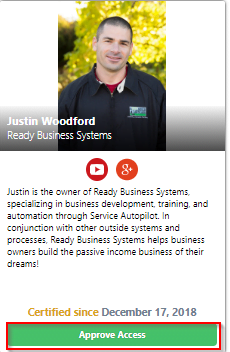 Step 4
The final step on how to setup a service autopilot account is to allow access to your account. This allows you to set up roles and rights.
To do this, go to settings, and then to user roles and rights. There should be a new option listed there that says "CA- Justin Woodford." At a minimum, we will need the permissions outlined below: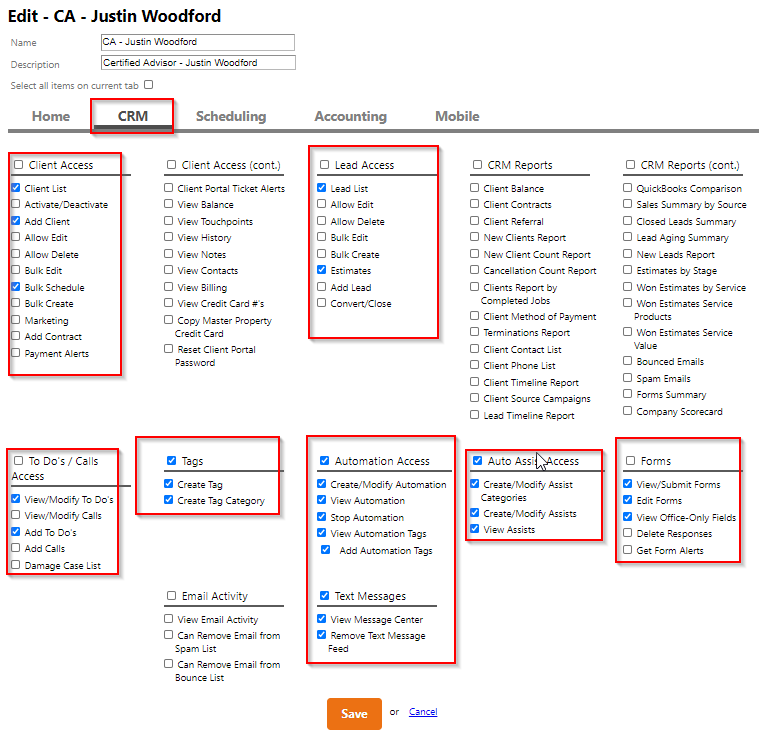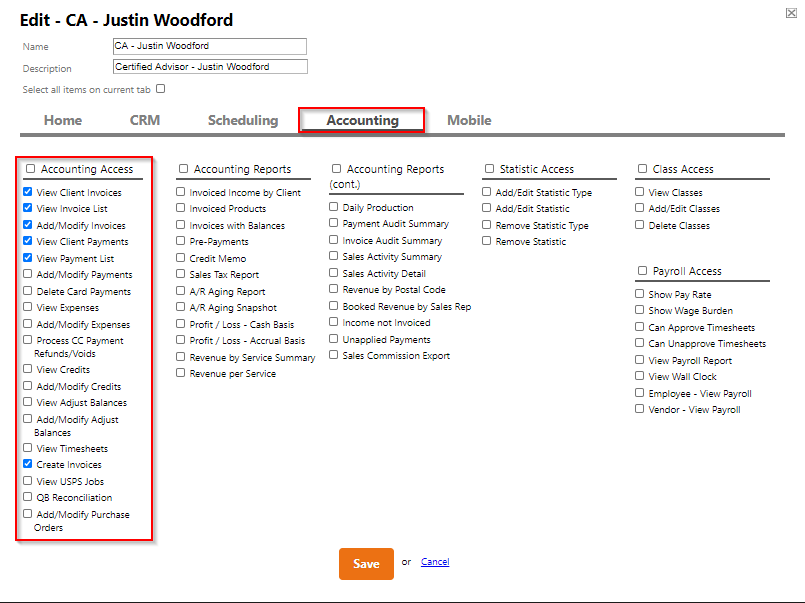 ---
If there is anything you do not want Ready Business Systems to be able to access, you may uncheck those boxes. We will contact you if we need you to change access settings if needed for specific implementations. At a minimum, we recommend the following access below