RBS Teardown- Business Consulting
---
---
Every consult with Ready Business Systems begins with what we like to call an "RBS Teardown," in which we make an extensive analysis of your business.
Before we get started, please take a moment to read through our site and watch our YouTube videos to get to know us and see if you would like to work with our team. If you would like to move forward with consulting, our Teardown will proceed as follows:
One 30-minute pre-consult phone call to get to know you and your business challenges
A detailed Teardown from RBS, to automate and streamline your company's:

Service Autopilot Account (if applicable)
Marketing (Online and Offline)
Communication
Cash Flow (A/R and A/P)
Human Resources
Sales Processes
Administrative Workflow
Detailed report from RBS with suggestions and findings on areas where your business can increase efficiency and where RBS can help. This list will be in order of the items with the least input and maximum output, in terms of your time and financial resources.

A 60-minute post-consult phone call to review your report and discuss the next steps. Further consulting is available at an hourly rate. We will focus our time only on high-value work.
---
Custom Implementation
---
Building and running a successful business, either entirely or as a side hustle, doesn't come cheap. Therefore, you need a professional who can undertake a custom implementation of business models and automation on your behalf. The intricacies of putting every process, workers, and clients of your business into a streamlined system comes with a lot of work. As such, you don't want to waste your resources on unqualified people. For many years, we have created custom automation processes for small and large businesses – and I'm here to help you do the same.
I started my company for freedom. I loved that I could be my own boss and do what I wanted to do. Fast forward 10+ years and I wanted a career change, something that would challenge me. Only then did I realize that what I had initially created for freedom had turned into a cage; and I wanted out! I was determined to free my time to pursue other endeavors and I eventually did succeed.
---
What our customers have to say…
I met Justin a couple years ago and didn't do anything at the time with him. As my business grows I now wish I would have implemented systems earlier. He's been a great sounding board for new ideas and has an extensive knowledge of the software systems used in a service based business. We look forward to a long term working relationship with Ready Business Systems.
Bren VanderZwaag
4/28/2021
Justin and Steve have done so many positive things for our business. They seem to have a solution for every problem we have in our business, or at least another take on our issues. Justin takes a mentor/coach approach. Ready Business Systems is/ has been a valuable part of my company's success this year.

I would recommend Ready Business Systems to anyone that is needing help from building automation templates, to marketing their business, or just a 1 on 1 consulting calls! Ready Business Systems has bent over backwards to help me in any kind of situation that I came across with service autopilot! I highly recommend them! They will always be my go to!

Lawn Care Monster
2/17/2023
Justin has been a huge help to our business between automation and mareketing implementation. He can accomplish in hours or days what would take me months or years!
He is always quick to get back to us and over communicates any issues going on. We will continue to use and recommend RBS to our network.

As a long-standing partner with Service Autopilot, Ready Business Systems has been helping our members take their lead gathering and communication strategies to the next level. They set up automations that can lead to big growth for companies looking to go fast.

---
Whether you are trying to exit your company for a passive income or decrease your hours, we can help. Additionally, whether you want to have the freedom to only work on the parts of your company you are passionate about, or run away from the 9 to 5 lifestyle, Ready Business Systems can help you get there. Our accomplishments in the custom implementation of business models and automation touch upon different sectors, from a one-man business to large-scale companies. We excel in building, growing, and generating passive income from businesses.
---
Ready Business Systems can consult with you in the following areas:
Ready Business Systems was born out of many years of practice. Ultimately, this is a culmination of expertise in custom implementation of business models and automation. The services cover technology setup, administration of processes, marketing, and more.
---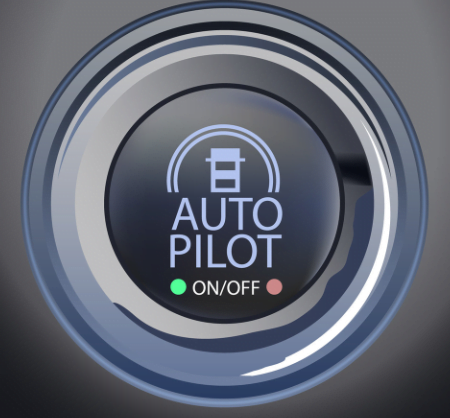 Marketing
Priorities & strategies
WordPress websites
SEO/PPC setup & training
Graphic Design
Everything Google