Ready Business Systems specializes in landscaping company software set up, training, and optimization to help organizations operate efficiently to free the owner's time and get their businesses to work for them.
In addition, Ready Business Systems provides clients with templates and other pre-built systems and subscriptions not provided by CRMs to help business owners get out and build the business of their dreams. Justin is an experienced Service Autopilot Certified Advisor who knows the ins and outs of running a business and will help you automate your processes.
Landscaping company software can't do everything so that is where a few outside systems are needed such as phone systems, outside marketing, and HR services. Our Fortune 500 Phone System ensures that you will never miss a call again, as a real person always picks up your phone after they are greeted by a professionally recorded greeting with background music and routed to the delegated employee.
Gusto Payroll handles your HR needs so you will never have to chase employees down for their paperwork or tell them how many hours they worked last week, as it is all accessible from within their employee portal. They also offer birthday cards for your employees, benefits such as IRAs and health insurance, and time off requests.
Marketing solutions through Ready Business Systems ensures that your company will continue to grow through digital marketing campaigns such as Adroll, Google Adwords, direct mail campaigns, and social media marketing.
Learn about our team below!
---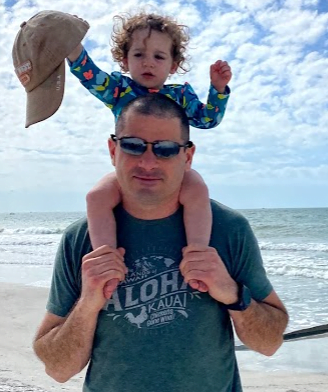 Justin Woodford
After starting Two Brothers Painting with his brother Dan in 2008, Justin has continued down an entrepreneurial path with his landscaping company 855RILAWNS, his real estate business, and most recently, his consulting business, Ready Business Systems. He is a Service Autopilot Certified Advisor.
With a background in electrical engineering, Justin's highly refined work habits, systems, and processes have enabled him to step away from the day to day and remotely monitor and optimize his businesses.
As a Service Autopilot Certified Advisor, Justin is focused on helping businesses automate their company processes while building his other startups.
In his free time, Justin can be found playing volleyball, kiteboarding, mountain biking, riding his motorcycle, spending time with friends and family, or escaping Rhode Island's brutal winters to tropical destinations.
---
Robert Cain
Robert has a background is in marketing, business analysis and development as well as a Bachelor of Science in Business with a focus in accounting. He is also studying to become a certified arborist and holds three landscape certification, most notably through the Sustainable Landscape Management curriculum at the University of Arizona.
As a consultant for consumer service businesses, Robert focuses on data mining, building and implementing repeatable processes, and integrating technologies and automations to streamline those processes. Once these systems are put into place, Robert's primary goal is to help you scale and grow your business while achieving strategic goals as markers of your success.
As Ready Business Systems' Solutions Integrator, Robert's focus includes internal process development and integration, in addition to accurate data reporting so your leadership team can make the best decisions regarding your company.
Robert resides in Phoenix, AZ with his two children, Archer and Mariana. He enjoys cooking, travel, and spending time with friends and family. Robert spends a lot of his leisure time outdoors and his hobbies include snowboarding, fishing, 4-wheeling, camping and photography.
---
Yesenia Acosta
Yesenia is a bilingual Human Resource Manager in Phoenix, AZ. She has worked in the lawn care and tree service industry for the last 10 years and has received her Principles of Turfgrass Management certificate from the University of Georgia who is in partnership with the National Association of Landscape Professionals. She has also received her Human Resource Management Certificate from the University of Phoenix.
Yesenia has built Employee Handbooks, processes, and training material. She has created training manuals for programs such as Service Autopilot. As Ready Business Systems' Training Specialist, Yesenia is skilled when it comes to the integration and application of Service Autopilot as a business solution.
Yesenia lives in Phoenix, AZ along with her sister, nephew and 3 dogs. She enjoys hiking and travel and was at one point in time an avid basketball enthusiast.