As a Service Autopilot Certified Advisor, Ready Business Systems specializes in landscaping company software set up, training, and optimization to help organizations operate efficiently. This allows to free the owner's time and get their businesses to work for them. 
In addition, Ready Business Systems provides clients with templates and other pre-built systems and subscriptions not provided by CRMs, to help business owners get out and build the business of their dreams. Justin is an experienced Service Autopilot Certified Advisor who knows the ins-and-outs of running a business and he can help you automate your processes.
Landscaping company software can't do everything, so that is where a few outside systems are needed. These incluide phone systems, outside marketing, and HR services. Our Fortune 500 Phone System ensures that you will never miss a call again, since a real person always picks up the phone after they are greeted by a professionally recorded message with background music, before being routed to the delegated employee.
Gusto Payroll handles your HR needs, so you will never have to chase employees down for their paperwork or tell them how many hours they worked last week, as it is all accessible from within their employee portal. They also offer birthday cards for your employees, benefits such as IRAs and health insurance, and time-off requests.
Marketing solutions through a Service Autopilot Certified Advisor like Ready Business Systems ensures that your company will continue to grow through digital marketing campaigns like Adroll, Google Adwords, direct mail campaigns, and social media marketing.
Learn about our team below!
Justin Woodford has been in the service business for over 20 years. Initially running a College Pro Painters franchise while attending the University of Rhode Island for electrical engineering and business, Justin started Two Brothers Painting with his brother Dan in 2008. After this venture, Justin has continued down an entrepreneurial path with his landscaping company, 855RILAWNS and his real estate business, Yorktown Properties, LLC. 
Justin's highly refined work habits, systems, and processes have enabled him to step away from the day-to-day and remotely monitor and optimize his businesses. After becoming a Service Autopilot Certified Advisor in 2018, Justin started his consulting business, Ready Business Systems. 
Ready Business Systems specializes in helping service businesses producing $1-10 million in annual sales, to free time and increase profits through expert Marketing, System Building, and Automation. 
In his free time, Justin can be found playing volleyball, kiteboarding, mountain biking, riding his motorcycle, spending time with friends and family, or escaping Rhode Island's brutal winters.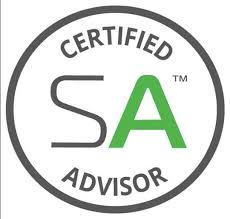 Steve Martino has been working in the sales and customer service industry for over 15 years. He also has over 10 years experience in lawn care and landscaping, working in various administrative, management and production roles.
Currently, Steve serves as the sales manager for 855-RILAWNS and handles sales, marketing and implementation for Ready Business Systems. In these roles, Steve has used Customer Relationship Management (CRM) software on many different levels, including automations, in the day-to-day operations of business. This experience gives him an advantage, when consulting with RBS clients.
In his spare time, Steve enjoys playing guitar, hiking, bike riding and spending time with family and friends. He lives in Riverside, RI, with his daughter, Sabrina.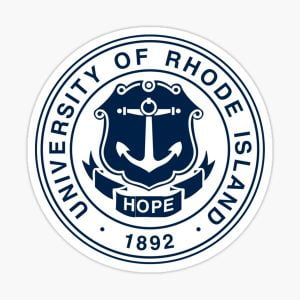 Before teaming up with Ready Business Systems at the beginning of 2023, John ran a successful lawn care and landscaping company, Cost Cutters Lawn Care & Landscaping, in the Hampton Roads Virginia area for nearly 15 years. He started using Service Autopilot in that business early in 2013 and learned to implement its features to help him scale his business and simplify his life.
The lessons he learned about creating systems and business best practices made him a valuable addition to the Service Autopilot Training Team when he sold his business in 2019 and started working for SA.  He was quickly promoted to the Training Manager where he helped build Virtual In-house programs, In-person events, and the Help Center as you know it today.  Now, he's making all that knowledge and experience available to you!
In his spare time, John enjoys going to sports events, woodworking, tinkering in the garage, and spending time with family and friends.  He lives in Richardson, TX with his wife, Nikki, and their two boys, Evan and Easton.