What is Landscaping SEO?
Visit Small Business SEO and use code "RBS10OFF" for 10% off your SEO subscription!
Landscaping SEO, or Search Engine Optimization, is a way to optimize your website to be at the top of internet search engines, such as Google and Bing. With Google being used by 91.75% of internet searches, for all practical purposes, Google is what we want to focus on here.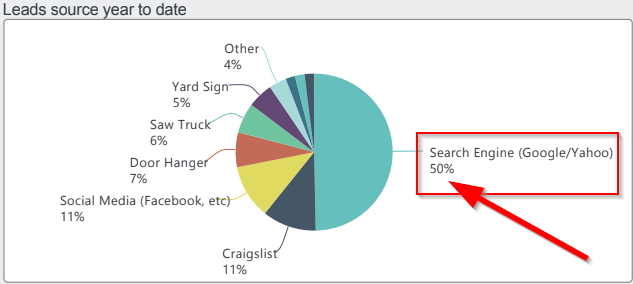 So how does Google know that your website is most relevant to the search? Well, it is very complicated. BUT- it can be boiled down to some simple logic.
In the real world, how do you hear about a business? You ask a friend usually, right? Or a neighbor. You receive a reference. This is a very powerful recommendation. If you ask your neighbor who is a trusted landscaping company, they aren't going to refer you to a septic service. They will probably direct you to a landscaping company that:
Has been around for a while
They have had a good experience with or heard others had a good experience with, or
They have seen around the neighborhood.
If you ask 2 other neighbors and they both direct you to the same company, well that is probably a pretty solid bet. The reference you got from the neighbor that has lived there for 10 years may be a better reference than the the one that just moved to the neighborhood. Landscaping SEO works pretty much the same way in the digital world!
---
Obviously, the internet is huge these days, with 55% of people finding their business online and the top 3 Google search results receiving 75.1% of all search traffic. Therefore, it is favorable to have your company listed at the top of search engines for searches related to the service you offer.
Now, Google wants their customers to find relevant information. So, if you search for "landscaping service" in Google, it will bring up companies that provide landscaping services, not septic services, for example. So, the idea here is to convince Google that your website is the most relevant website to display when someone in your area searches for your service.
---
---
Google uses a variety of tools that represent the real world such as:
How many other websites link to your site, and with what text. If the text always says "landscaping company", you are more likely to show up for searches for "landscaping company".
How credible the sites that link to you are. If it is a long-standing, popular site that links to your site, this gives you more credit with Google.
How close you are to where the internet user is located. Obviously, Google wants to show businesses close to the customer because they are more likely to be relevant search information.
How fast your website loads. In today's age, people want stuff fast! If your website does not load quickly, search engines will favor other websites.
Quality and quantity of your online reviews. If you have many good reviews, Google will favor your small business over others.
How relevant the text on your website is to the search query. This portion is referred to as on-site small business SEO, which helps search engines understand what your website is about.
How long your business has been open for. If you have been in business for a long time, you are more likely to be a good company to work with.
How current the information on your website is. Google does not want to show its customers companies that are out of business, so it is more likely to give favor to small businesses that have recently updated their website.
---
How to Perform Landscaping SEO
Landscaping SEO can be done in-house, but if you can afford it, I recommend using an outside company such as Small Business SEO. The reason I recommend using a company like this, is because they are always keeping up to date on the latest SEO strategies.
There is always a war between SEO and Google. Google is always trying to show relevant search results to its customers, and "black hat" SEO companies are always trying to trick search engines into thinking their website is the most relevant for that search term. For that reason, Google and other search engines must always update their algorithms to show relevant search results, and SEO companies must always be learning the latest updates so they know what and where to optimze websites.
Also, just like anything else, it is your job to run your small business. It is best to focus on what you are best at and hire someone else to do something that is not your profession.
---
What to Look for in a Landscaping SEO Service
Not all landscaping SEO companies are the same. These days, Search Engine Optimization can be found all over the the internet for all different prices. Some will only perform tiny pieces of the list above, and some will perform in-depth SEO services hitting every item on the list, and more!
So how do you know the SEO company is doing their job? What I like is to see monthly reporting, showing the work that was performed to increase your rankings and an update of how high you are showing in search results. This keeps the SEO company accountable and makes sure that they are doing work every month and adding value, not just charging you and not doing anything!
I had a service years ago that was charging me every month. I hadn't heard back from them in a while, and it turned out they had just disappeared and weren't doing anything anymore, but still found the time to charge my credit card!
Small Business SEO
I use the company Small Business SEO for the optimization of this website! Below are the monthly reports they send me to let me see my progress. They not only perform off-site SEO (add links to my site each month) but they also perform on-site SEO to optimize my website, and add a blog each month to add fresh content! If you make a purchase on their site using the code "RBS10OFF", you will receive 10% off your subscription.

In the screenshot below, you can see how they have improved my search engine optimization throughout the course of 1 year. And I have noticed the increased traffic!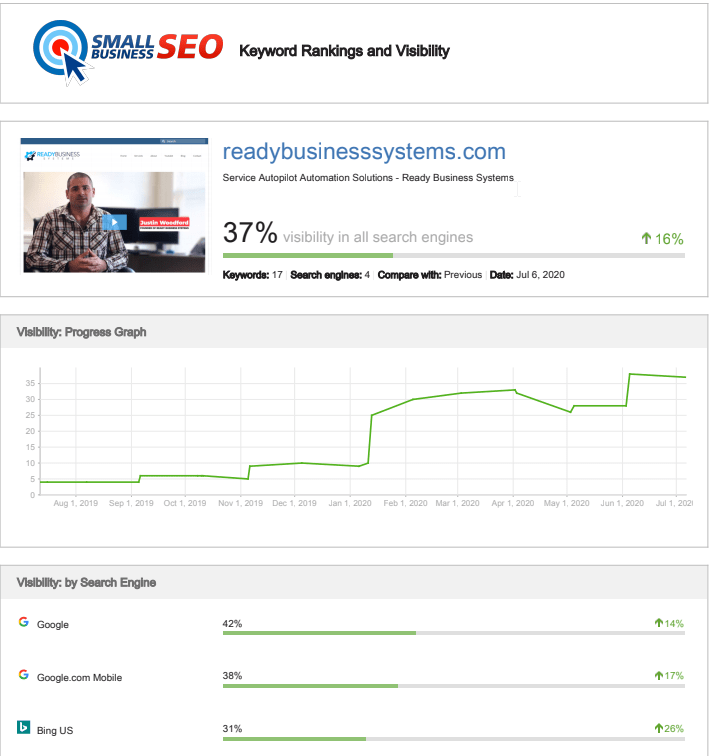 As I explained above, links to your site help improve your online reputation with Google. This is a service that Small Business SEO includes, when you sign-up for a subscription with them.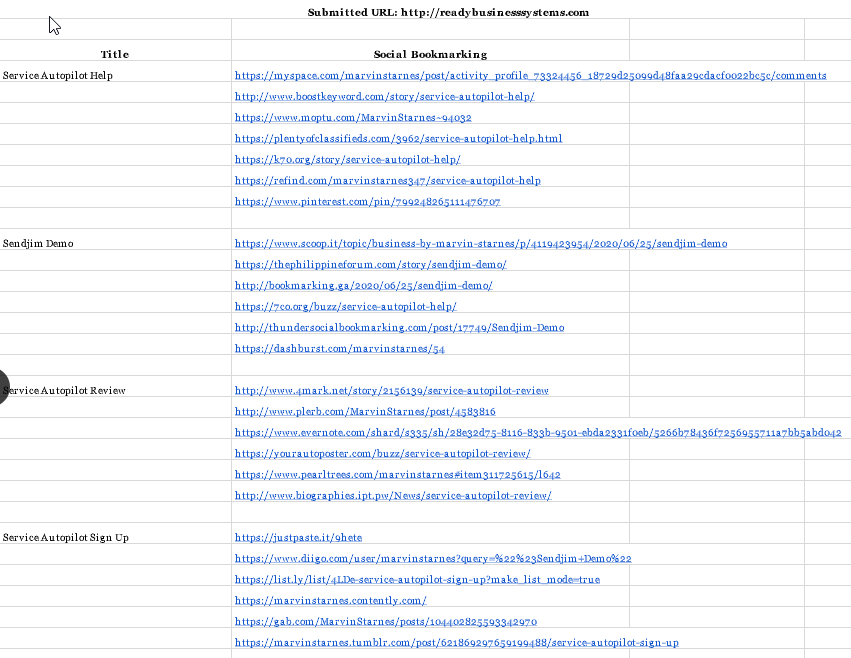 ---
Conclusion- Landscaping SEO
Now that you have finished reading this article, you now understand the basics of small business SEO. Given that approximately 50% of your leads will be coming from online sources, SEO is a great place to start! You will get more value for each dollar spent from SEO than you will from any other marketing sources such as Google Adwords, direct mail, and Facebook marketing. So do it yourself or hire a company, but get it done somehow! For more marketing ideas, visit our blog on 7 marketing strategies for small businesses.