---
RBS Build Packages
Slow But Steady
Monthly CRM/Marketing Build Package
One 30 minute consult session.
1.5 hours of build per month.
Automations/template downloads- yours to keep.
Free attendance to our virtual training sessions.
Let's Roll!
Accelerator
Bi-weekly CRM/Marketing Build Package
Two 30 minute consult sessions.
3 hours of build per month.
Automations/template downloads- yours to keep.
Free attendance to our virtual training sessions.
Let's Roll!
Let's Do This!
Weekly CRM/Marketing Build Package
Four 30 minute consult sessions.
6 hours of build per month.
1 custom postcard design/month (if applicable).
Automations/template downloads- yours to keep.
Free attendance to our virtual training sessions.
Let's Roll!
The RBS Promise:
✔

You OWN what we create.
✔

NEVER any ongoing fees after your 3 month commitment.
✔

We TEACH you how to do it yourself.
✔

Our consultants have YEARS of real world experience running and growing a landscaping company.
---
What our customers have to say about our landscaping software solutions…
As a long-standing partner with Service Autopilot, Ready Business Systems has been helping our members take their lead gathering and communication strategies to the next level. They set up automations that can lead to big growth for companies looking to go fast.

Justin is an awsome mentor of this industry! He made a very clear game plan for me to make my business better. He has took on project after project with my business to just plain make it better! Thank you Justin!
Darrell Mosley II
3/21/2019
Justin and Steve have done so many positive things for our business. They seem to have a solution for every problem we have in our business, or at least another take on our issues. Justin takes a mentor/coach approach. Ready Business Systems is/ has been a valuable part of my company's success this year.

Justin has been helped us analyze and overcome some of our greatest business challenges! We now have a much better understanding of our job costing and greater confidence to bid at necessary rates to cover overhead & profit. He has implemented estimating & bidding systems within our Service Autopilot software to eliminate unproductive time spent manually generating estimates via Excel, Word, etc. He has been quick to respond, thorough, patient and professional. He is able to help with just about anything we request and for that we are most grateful. We will continue to work with him to refine our business systems and would not hesitate to recommend him to other small business owners.
I would recommend Ready Business Systems to anyone that is needing help from building automation templates, to marketing their business, or just a 1 on 1 consulting calls! Ready Business Systems has bent over backwards to help me in any kind of situation that I came across with service autopilot! I highly recommend them! They will always be my go to!

Lawn Care Monster
2/17/2023
Ready Business Systems provides guidance on landscaping company software solutions including CRMs (Customer Relationship Management) such as Service Autopilot, Jobber, Real Green, and LMN. Whether you are simply looking to make your business run more smoothly, increase profits, or exit your business, we can help find the right options that work for you!
By definition, a CRM's purpose is to improve customer relationships. This may mean different depending on what software you use. It may mean, simply, a way to store a client's contact information. It could also mean a much broader range of purposes.
SAP (Service Autopilot) is a robust CRM that keeps track of leads and clients. Additionally, it's very unique in its abilities to build "Automations", which are processes that automate your company's entire processes. SAP automates many things, incluiding marketing, payments, tasks, collections, dispatching, and much, much more. Furthermore, everything is streamlined together so there is no double entry. LMN, RealGreen and Jobber are not very different!
Usually, CRM software requires utilizing multiple systems because they do not provide enough functionality. CRMs such as Jobber, Service Autopilot, RealGreen and LMN will handle your entire workflow. First, it takes care of all your lead generation tasks and can automate the entire process. Additionally, these software systems can automate other activities, including sending quotes, dispatching the work, invoicing, and processing payments.
Landscaping company software is continuously growing and adding value. This only means that they will keep adding more and more features that will blow the competition out of the water and leave them in the dust.
Landscaping Company Software can't do everything…
You can do away with systems such as Mailchimp and Constant Contact. Modern Customer Relationship Management Software has its own email and text marketing platforms. LMN landscape management software, Zoho, Zendesk, Gopher, and other CRM do not come close to offering all the features that these CRMs do. Because these other platforms require multiple systems to accomplish the same tasks, it creates inefficiencies and higher costs than just using one powerful CRM alone.
No landscaping CRM software can do everything though! That is where a few outside systems are needed, such as phone systems, outside marketing, and HR services. Our Fortune 500 Phone System ensures that you will never miss a call again! With our phone system, a real person always picks up your phone. Your leads are always greeted by a professionally recorded message with background music. They will then be routed to the delegated employee based on the option they choose.
Gusto Payroll handles your HR needs so you will never have to chase employees down for their paperwork or tell them how many hours they worked last week. It is all accessible from within their employee portal. Gusto also offers birthday cards for your employees, IRAs, health insurance, and time off requests.
Automated Marketing
Marketing solutions through Ready Business Systems ensures that your company will continue to grow through digital marketing campaigns such as Facebook, Google Adwords, direct mail campaigns and social media marketing.
Digital Marketing solutions such as SendJim will automate your direct mail. It will also send out pre-recorded "voicemail bombs" to help you sell work!
Ready business systems has assembled this package of services for you, and they are the most efficient services available to enable you to lower your overhead, save time, and streamline your business. Ready Business Systems offers a franchise in a box without the franchise fees!
Feel free to browse our blog, watch our youtube channel, or contact us about any of our business automation solutions!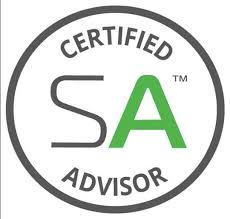 ---