Years ago, if you wanted to send an email to someone on a certain date, you had to actually remember to send it. That's okay for someone who is sending a personal email. But for a business that has to send out thousands of emails a day or more, it is a drain on their time and energy.  That's why business automation services are such an asset even to small businesses. Below are three perks you can enjoy with business automation services.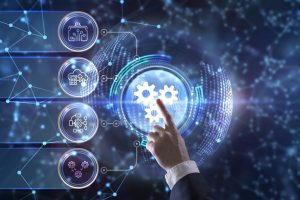 Business Automation Services Don't Forget
You might forget to send the email or post a blog, but an automated service doesn't. Once the automation is set up, your emails or blogs will be posted on the date that you define. This can really be a lifesaver when you are trying to get the word out about a promotion that you have going on.
Automation Doesn't go on Vacation
Like any business, you have employees who take time off, who go on vacation, get married, have babies. Without automation, if that person isn't there the work doesn't get done. But the person can set up the automation to run while they are gone and things will run smoothly until they come back.
Business Automation Services Save Time & Money
We use Service Autopilot. We have emails set up to send out to and for clients on certain dates and at certain times. This is so handy. Once this is set up, we know that they will run without us doing much more than changing a date or time as the occasion warrants. But it takes a lot less time than doing this all manually. And since the automation is set up, there is a lot less chance for human error. 
These are just three of the many perks that you can enjoy with business automation services. If you are interested in employing our services either for blog writing, email creation, or one of our other services, please contact us and let us show you what we can do for you.