As the owner of a landscaping company, one of the things that you want to do is to make sure that you are making the right choices for your company. One of the best things that you can do is to choose yard signs for landscaping company marketing. Below are three solid reasons why this is a good decision.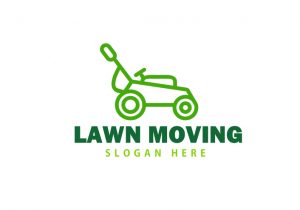 Target the Right Client
One of the biggest things about creating the right marketing plan is to know the ideal client. If your business is small and new, chances are that you only have a small amount to spend on your marketing.
A big thing that makes a difference when you select your target market is geographical location. If the business will only provide your services to a certain area, using yard signs for landscaping company marketing is a good choice. They will create a simple way that you can target your certain demographic that's based on your clients' location.
Help Your Brand Grow with Yard Signs for Landscaping Company Advertising
Lawn and yard signs allow you to help your brand grow in a couple of ways. The first way, as well as the one that's most apparent, is that it displays your company's logo and name. The other way is that it's posting the mark upon your masterpiece. When you showcase your work, it lets any potential customers see you for your work's quality along with your logo.
One thing that you should remember is that you want to ensure your work and sign are both great examples of how professional you are. You don't want a sign that is cheaply made that will detract from your wonderful work. Choose a company that provides quality printing and that lets you customize signs fully using any size, shape, and color that you want.
Increase Referrals with Yard Signs for Landscaping Company Marketing
Referrals coming from your existing customers are a great way that you can gain some new customers. The thing that is difficult is that it can be hard to get your customers to refer other people to your services. Even when you have really satisfied customers, it's possible they will forget to tell people about how happy they were with your work over time.
But when you use yard signs for landscaping company marketing, it's very simple for the customers to tell others about your work. That's because they simply allow your sign to show that you have their approval. With a yard sign, their neighbors can approach the customer easy to find out about your services. People are also going to see your company's name anytime they walk or drive by.
These are three reasons why you want to use yard signs for landscaping company marketing. Check out our website and blog for more great tips for your business, along with our YouTube page.