The business world is changing and growing, and automation is becoming more prevalent than ever before. A lot of people think of automation as something that has a negative impact. But the truth is that business automation services can do a lot of good things for your business and for your prospects and clients.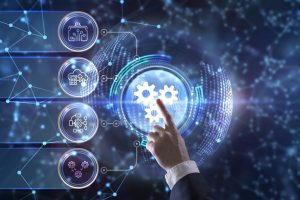 Help You Immediately Respond to Contact Us Emails
If that email address that you use for your 'contact us' page really means that people to contact you, it's surprising how quickly you're going to be overwhelmed by those emails that await your reply. And you don't want to wait for days to respond. Even when you wait half an hour can decrease your odds of qualifying that lead by quite a bit.
With business automation services, you are able to immediately respond every time. You don't even have to give it a second thought. Rather than taking the requests through your email address, simply put a form on your website that people can use to contact you.
When the form is completed by a prospect and they enter their name, their email address, and their comments, the software will reply immediately. The response sounds like you just wrote it.
Potential clients are going to be glad to get a response and know that they are on your radar.
Business Automation Services can Send Out Marketing Emails
You have a lot to think about when you are running a business. So why not use business automation services to help you send out marketing emails? These emails can give people tips based on the type of business that you have, or they can tell them about a great sale that you are having. Not only that but once they are in a system such as Service Autopilot, these emails can be sent out automatically. All you have to do is change them, if you want to, based on the type of sale you are having or the information you want to give them.
They can Automatically Educate Prospects
Say you have someone who is interested in your business in the future but isn't ready to commit yet. Why not use business automation services to send them emails that are related to your business? For example, if you have a landscaping business you could send out emails about watering plants or the type of fertilizer to use for your area. The possibilities are endless and giving a prospect these nuggets of wisdom can turn a maybe in the future to a resounding yes today. It's not guaranteed, but after all, you catch more flies using honey, right? You are showing them that even though they may not be ready to commit now, you still want to help them.
These are just three of the wonders of business automation services. Although automation may seem impersonal, it doesn't have to be. It can actually help your business to grow and encourage more people to use your services. 
Thank you for reading our latest blog. Also, check out our YouTube channel. Have a great weekend!