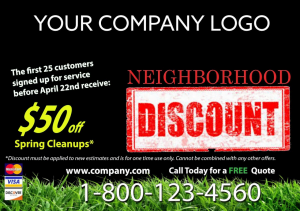 Are you looking for a new way you can get the word out about your business? Have y0u considered marketing with postcards? If not, then you are missing out. Below are 4 benefits that marketing with postcards can offer you.
Marketing with Postcards is Affordable
Using postcards to market a company is very popular because it's very cost-effective. You are able to save a lot of money when you are using postcards since you don't have to spend a lot of money on envelopes, labels, and printing costs. They're very easy to create and mail. You can even save more when you buy in bulk.
Marketing with Postcards is Highly Targeted
Unlike ads in magazines, newspapers, and on television, it's highly targeted. Since they're always getting to the intended audience, you can really change the ads based on the person or area they're sending the postcards to.
Marketing with Postcards Will Attract Customers
Your postcards can be used for grabbing the attention of people and encouraging them to look into your business. When you use various exciting graphics, custom fonts, and colors, it will capture your recipients' attention and then make them look at the special offer or headline that you have highlighted in the ad.
Marketing with Postcards is Short & Efficient
Your customers are very busy. So, chances are that they aren't going to open and read ads. Because postcards are mailed on their own without any envelopes, exciting headlines can grab their attention very easily, drawing them in. when your message on the postcard is brief, it can make them want to know more. Don't forget to add your website or phone number to the card so they can contact you.
As you can see, there are four great reasons that you want to try marketing with postcards. Even when you are just starting out, it's an affordable option for you to use to get the word out about your business. There are alot of options that you can choose from to help your postcards to stand out and make people take notice.
If you are interested, we work with SendJim Marketing and they offer a variety of marketing materials, including postcards. Take a look here.