Earlier this year, I did a review of the delicious SendJim brownies that are part of the offline marketing that they offer. Something that alot of businesses forget is that customer appreciation is as important or even more important in offline marketing than using using it to sell to new customers. That's why customer appreciation gifts are so important. After all, if you market to new customers, it's a possibility that you will get their business. However, if you show your present customers that you appreciate them, they are more likely to stick around.
So, when do you send out customer appreciation gifts? Well, there really is no wrong time to do it. However, below are 5 times when you might want to consider doing it to show someone that you really appreciate thier business.
Send Customer Appreciation Gifts for a Loyalty Anniversary
Has a customer of yours been with your company for a certain length of time? This is a great time to show them that they aren't just another client number. You want to show them that you have appreciated thier business over the years and that you are glad that they are a customer of theirs. What you send them is up to you. But sending out one of the customer appreication gifts is a great idea. 
Send Gifts for Celebrations or Show Support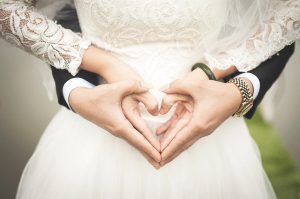 A gift to a client doesn't always have to be business related. Do you know of a client who's just gotten married or had a baby? Why not help them celebrate by sending them one of your customer appreciation gifts? Or if you have a client who's just gotten out of the hospital or who has lost a loved one, a gift also is a nice gesture to show them that you're thinking of them. And of course, holiday gifts are always appreciated. 
Send Gifts When They Extend Contracts or Have Large Orders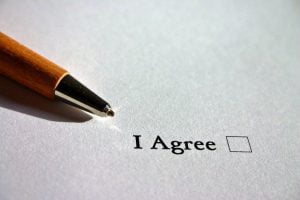 Do you have a customer who has just placed a large order or has extended their contract? One of the best ways that you can show your appreciation is to give them a gift. This is true especially when if you have a service business, such as landscaping. A contract means that you have recurring pay. If there's a customer who's given you a big order, sentimental gifts or gift baskets are a great way that you can show tehm that you appreciate their business.
Send Customer Appreciation Gifts When You're Given Referrals
it's nice to know that a customer appreciates what you do for them. It's even nicer to know that they appreciate your business so much that they are willing to refer others to your business. Word-of-mouth is very powerful. When someone sees an advertisement on television, they know that you paid for that ad. However, when someone recommends your business to them, they know that they really enjoyed their experience. Show your customers and clients that you appreciate them spreading the word with a gift.
Send Gifts in Thanks for Amazing Reviews
Online reviews are very powerful marketing tools. When a customer or client takes the time and effort to leave a product or business review, it's going to h elp with strengthening your social media, increasing traffic and informing future customers and clients when they're making a decision. That's why it's a good idea to thank the customers who take the time to leave a glowing review by sending out a free item, service call or discount coupon. This will tell them that you saw what they have done and that you're thankful for them taking the time to leave the review.
Send Customer Appreciation Gifts to Welcome Potential or New Customers
 
In the past, it's been common to send out gifts, coupons, and other things when someone moves into a new house in a neighborhood. Not only is this a great way to welcome someone to the neighborhood, bu it's also a great way to get a potential new customer. Depending on they moved from, they may not be able to have their former landscaper, plumber, etc. So, you can welcome them, give them a discount or a free one-time service and let them know that you are there for their needs at the same time.
Of course, it's always a nice gesture to welcome a new customer with a gift as well. Out of all of the businesses, they chose your business. That makes a big difference! 
Even though many business owners think of offline marketing as something to use to gain new customers, one of the best ways to use it is to show your current customers appreciation through customer appreciation gifts. 
SendJim has delicious brownies, which I reviewed personally in this post. If you are looking for a way that you can show a customer appreciation, and you know they love chocolate, this may just be the thing to send them!