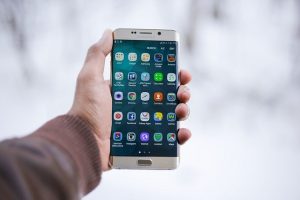 Today we are going to do something a bit different with our blog. One of my former jobs as a blogger was working for a company where we would review different types of apps, including business apps. We would use questions that people would ask about problems they had that apps could help to solve and give them suggestions. So, I thought a good blog post would be about the different types of business apps that you can use in business.
Communication Business Apps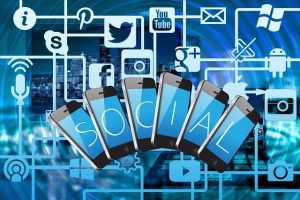 People working remotely has become increasingly popular over the years, but most recently since 2020. With people unable to go into the office due to social distancing, having a communication app that can work on tablets and phones is important. An app that we use at Ready Business Systems is Slack. This allows you to communicate with your employees and coworkers either in a general sense or one on one. 
Another handy app is the Ring Central app. This app allows customers to send messages or call to a central phone number and any employee can answer without giving out thier personal phone number. It's very easy and it's much less expensive than everyone having a dedicated business phone.
Time Tracking Apps for Business
When you have someone who is working remotely, having a time tracking app that helps them make sure that they get paid for the time they work is essential. After all, not everyone is going to have access to a time clock. An app that we use for tracking our time is Clockify. This also has a web tracker, as well, so that time can be tracked either on a computer or on a device. 
Travel Business Apps
Now, travel business apps can encompass a few types of apps. These are:
GPS apps – The last thing that you want is to get lost when you are on your way to a client's house. A good GPS app is the Bouncie app, which goes with the Bouncie tracker. 
Mile Tracking apps – If your business has to do with delivering items to a customer, you also will want to have a mile tracker app on your employees' phones. This will help them keeping track of hte miles they have driven so that they're paid. This also will make a difference if they have to charge a customer a certain amount based on how far they had to drive to arrive there.
Flight apps – Although this may not be applicable in every sense, if you are planning a business trip it's a good idea to have a flight app.
Gas apps – It's always handy to know where the best gas prices are when you are on the road, so an app like Gas Buddy will help you with saving money.
Financial Apps for Business
As a business owner, you want to make sure that you have a good tax app and one that you can use for budgeting. One of the best choices is the Quickbooks Accounting app. It's also a good idea to download an app such as the PayPal app. 
These are just four types of apps that you should consider when you have a business. Not only will they help you with keeping track of your business, but it will make things much easier for your employees as well.