Hello! When you own a business and you people to do something, you put a CTA, or a call to action somewhere. It could be in an email, on your website, or even on an advertisement. But if you have one and you aren't seeing a lot of resutls from it, it's probably one of the 9 reasons below that it's not performing the way that you want.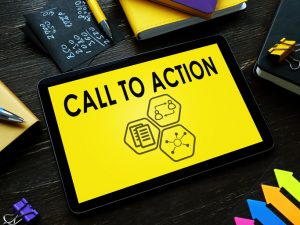 9 Reasons a CTA Doesn't Convert
You've made your CTA difficult to find
You didn't optimize the CTA for mobile
You aren't using the right language
The form you're using is complicated and long
You are asking a lot without giving them something in return
You didn't put any benefits on the offer
You have chosen the wrong colors 
You have leaned on one conversion point.
Think of the CTAs that you have seen and responded to. What is it that caught your eye about those CTA and made you respond to find out more? Then you have to follow that pattern so that the people who see your CTA will be just as excited as you were about the one you acted upon.
You also want to ask yourself, "Why should someone do what I want them to do?" For instance, if you want them to sign up for your newsletter, what value is it that you are giving them for doing so? After all, they are giving you permission to send them emails, offers, etc. One thing that every customer is going to ask you is, "What's in it for me?"  If there is nothing in it for them, chances are that the CTA won't be followed.
I'll be going over each of these points in the coming months, and as I do I will link back to this post so that they are easy to find. Don't forget to keep checking back to our blog to find more helpful business tips three times a week. To keep up with our latest news and for valuable information, check out our Facebook page.