The time for digital transformation seems to have arrived in a variety of forms. Starting with the automation of certain areas of the business, jumping onto the technology bandwagon has become the norm.
Well before the pandemic hit businesses and changed the way we work, automation had made great inroads into companies. They adopted automation unit by unit and only for those functions and features that served that particular business purpose. Gradually, this has expanded into more functions as the world has become more accustomed to digital transactions using mobile phones for almost everything.
Business Automation In The Service Industry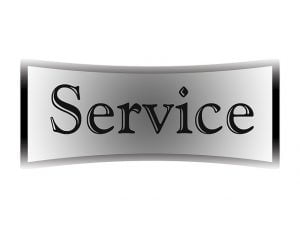 Businesses that are highly dependent on scheduling like salons, medical practices, and landscaping services require planning and fixed schedules. We have moved to using scheduling software solutions from the days of calling and writing down the dates and time in a notebook or entering it into a spreadsheet. This is particularly helpful in the case of a service industry.
All businesses have two essential elements – people and money. People include employees as well as clients. You need human resources to run the company, and you need clients to bring you the revenue. Both ends of the business require a workforce. If automation can take care of both, leaving you free to expand your client base, you would naturally look for the best automation software available.
Human resources: Human resources departments can be broken up into many parts, and not all of them may need automation. Small businesses manage pretty well in recruitment and onboarding and performance management. It is a tad more daunting when it comes to payroll. A software solution that can be used for running payroll minimizes errors and runs on a preset schedule, making it easy to use.
Billing and invoicing: What starts with a proforma invoice needs to become a final one for your business to thrive. This may require reminders on past due invoices and recurring invoices. Until the payment is made, the process is not complete. Having this part of the business automated makes it so much easier on the company.
How To Choose Business Automation
Factors to consider when choosing automation services include planning the business workflow and the organizational structure. It also requires a deep understanding of the user base. The ideal solution would be user-friendly and efficient.
Business automation must serve specific goals. It should make the entire process easy to manage, with simple and easy tools. It should be customizable based on the business and its needs. And it should have an interface that is easy to navigate. It should also be scalable. So, it would help if you had a solution that can empower you by taking away the most cumbersome tasks such as scheduling, invoicing, and billing. 
Finding a certified service autopilot professional could be a good start.