As you know, this month we have been concentrating on marketing through Facebook. Today we are going to kind of wrap this up with marketing using Facebook groups. This is a strategy that a lot of businesses use, and one that your business should adopt as well. Below are 5 big reasons to market with Facebook groups.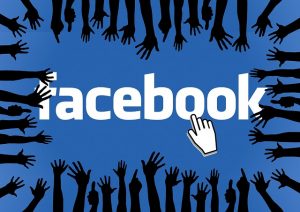 Marketing with Facebook Groups Gives More Engagement
Most of Facebook business pages don't have much engagement that page owners crave – comments and likes that fuel discussions. That is why Facebook groups are a great choice. Having a good discussion cna really help your business because Facebook groups are fun and not intimidating like business pages are.
Generally, consumers prefer not to join conversations that businesses make. However, if it's in a group, the barrier's no longer there. You are able to be much more personal. You're the face that's behind your group, rather than just a company logo and name. Consumers prefer to engage with people rather than companies.
They Drive Attention to Your CTA
When you create a group, you can pin posts to your group's top. This is the ideal place htat you can put your CTA and make sure that people see it. It's important that you're not putting something up that's very spammy. But you can put something like join my newsletter, particularly if you're offering something of value to your group members.
Keep in mind that this doesn't mean that the offer isn't going to be immediately taken. However, if you remain focused on value, you're going to see your group members joining that want more of the content. 
Facebook Groups Give You Feedback Immediately Through Polls
Creating a group for your business can give you an invaluable source of feedback immediately. If you build a specific niche group right at the beginning, you can get some valuable feedback. When you create a poll in the group, you'll receive feedback on any question or subject matter you can think of.
This can prove to be beneficial for any type of business – from B2B businesses to consumer brands. In a Facebook group, you can poll members and get feedback along with beginning a conversation about any topic. From customer experiences to feedback about product concepts, you are going to get some of the most honest and raw feedback online.
You Can Use Facebook Groups to Announce Offers
I am a huge fan of Pampered Chef, and I have had a couple of consultants over the years. One of them was very pushy about becoming a consultant and when she had the online demonstrations it felt like she had the hostess do a lot of the work. It was very off putting. But then I met another consultant named Heather Hanlon. through a cousin of mine.
Not only does she make the parties fun, but she also created a group where she runs giveaways and contests and posts recipes. She also encourages members to post and has a monthly contest during which the top 10 contributors are entered into a drawing for a prize. She's now my consultant and I am not looking back! 
One thing that many business owners seem to forget is it's not always about the products. Good products speak for themselves. It's about the presentation and how the business owners value their customers. When you work for a company that has consultants all over the United States, it's important to keep them engaged and happy. Otherwise, it's not hard to find another consultant who is happy to take your business.
Groups Held Build Trust Because They Provide Value
The four points that are listed above all require a single element – trust. If you don't have trust, you aren't going to have a group that is engaged. You aren't going to be driving interest to your CTA. You aren't going to get feedback from polls, and any of hte offerss that are announced won't be received well.
In order to build the trust, you have to give value. Things such as answering questions, sharing any first-hand experience and building the community all can help wiht strengthening that relationship between your business, your members, and you.
Creating some exclusive group content and having Q&A sessions are just two examples of the ways you can give extra value. ll four points previous discussed above require one element — trust. Without trust, you won't have a highly engaged group, you won't drive interest to your call to action, your polls won't receive feedback and any offers you announce won't be well received.
As you can see, marketing with Facebook groups can open up opportunities that other types of marketing may not give you. After all, where else can you get quick and honest feedback that you can use to help your business? 
I hope that you have enjoyed our posts about marketing on Facebook this month. Friday we are going to give you a preview of what is to come on August. You won't want to miss it!