As a landscaper, you know how the winter season can be very slow. So, we have put together some of the off-season marketing strategies for landscapers to help you stay busy.
Off-Season Marketing Tip 1 – Remain in Contact with the Database
During your busy season, create a list of those potential customers who've expressed interest in the services you offer. Maybe they weren't ready to do it at that time, or you were really busy so that you couldn't take on their work at that time. However, your slow time is the best time to follow up.
When you do this, it's going to remind them about your services, meaning they might just be ready to get in touch when they're ready for your services.
Off-Season Marketing Tip 2 – Gather Reviews from Customers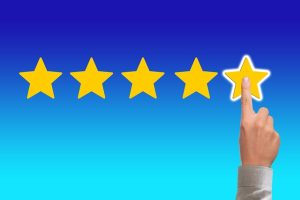 During the busy growing seasons, a lot of minor tasks like requesting reviews from customers often are forgotten. After things start to slow down, it's a good idea to take some time to reach out to your satisfied customers. Ask if they'd be willing to leave you a review.  They also might have extra time to do in-depth reviews when they're not as busy. You can then integrate the reviews into all of your company's promotional materials.
Off-Season Marketing Tip 3 – Create Some Solid Content
A really great way that you can make sure that you're keeping on top of your visitors', potential leads', and customers' minds is to keep on creating relevant, quality content, This is also a great time that you can get ahead on creating blog posts so that you have posts going up during the busy spring and summer months.
Having some compelling content on your blog and site can also give your brand more credibility and show that your landscaping company is one of the field's experts. Giving potential clients and clients educational topics also can help with building a great relationship with the target audience.
Off-Season Marketing Tip 4 – Finish Your To-Do List
When you're really busy, it's very easy for you to put off the tasks such as updating the landscaping website, boosting your profiles on social media, and researching services that you can offer or news leads. Now is the time that you can use that downtime for prioritizing efforts that are going to help with improving your brand.
It's important for the website to be managed well. you also want to make sure that content is displaying a lot of CTAs. One of the best tactics is to promote specials and offers that your potential and past customers are able to redeem during the slow months. This is going to show that your customers are valuable to you. it also will help with getting people into your door during the quiet months.
These are four off-season marketing tips that you can use to help you with staying busy even in the winter months. If you are interested in having someone do your marketing for you, we offer a wide variety of marketing services for your business. Contact us to find out more about what we can do for you.