As a business owner, one thing that you know is that even when you aren't at work, you want to be accessible. Having a cell phone is a good start. But along with having a cell phone, it's also a good idea to download some apps. These will help customers get in touch with you and help you keep an eye on your business. Below are some of the helpful apps that you can download for your business.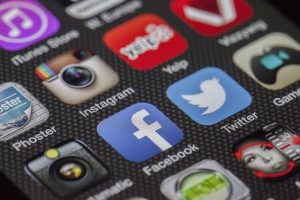 Social Media Apps
If your business is on Twitter, Facebook, Instagram, and others, this is a good place to start. The apps will allow you to post and reply to messages on the go. Along with the individual apps, you also want to download an app such as HootSuite. This app makes it easy to schedule posts and saves you time.
Messaging Phone Apps
You want your customers and your employees to be able to get in touch with you. So, a messaging app such as Skype can help you to keep in touch with customers and employees alike no matter where you are.
Payment Apps
There are many options for payment apps that you can choose from. Not everyone is going to have the cash, and when you are in the field you won't always have a register. And, if the power goes down, the register won't help you anyway. PayPal Here is a great option. it works with your Paypal account and allows you to take credit or debit card payments anywhere.
Accounting Phone Apps
No matter where you go, you want to know that what the status is of your business. That's why having an accounting app is one of the best things that you can do. Quickbooks is a popular option because it works over several platforms, including computers and mobile devices.
These are just a few examples of helpful apps that every business owner should have on their phone. They are designed to make your life easier and make you a better business person.