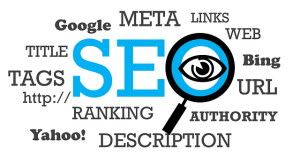 If you have an online business, one of the things that you want to do is to create an SEO strategy. There are a lot of benefits that you can find when you choose a good SEO strategy. Below are four of the main benefits that you can enjoy.
A Good SEO Strategy will Boost Credibility
When your site is ranking high on the results of a search engine, it's usually thought to be trustworthy and high-quality by th4e search engines. This also boosts your business' credibility. Spend some time adding content and improving your existing content, increasing the speed of your site, and doing some keyword research to help it rank higher.
A Good SEO Strategy Will Support Content Marketing
SEO and original content work with one another. When you create some helpful content for your website visitors, including videos, images, and text, the site is going to rank higher in the search results. However, SEO can also support your efforts in content marketing. Be sure the content's high quality as well as optimized for those keywords you're interested in ranking for. You also want to regularly update content since the search engines love freshness.
A Good SEO Strategy Will Maximize PPC Campaigns
PPC and SEO work really well with one another. The PPC campaigns will help the website with appearing at the very top of the paid searches, and SEO will organically do the same thing. when you have both of these results at the top, it will boost the credibility of your brand and show that you're not just throwing your money away. SEO can be used for maximizing PPC campaigns. For instance, a page that is high ranking might even do better if you're using it in PPC advertising, particularly if your keyword's cost is low per click.
The Results are Quantifiable with a Good SEO Strategy
When you use SEO, you are able to track the changes in conversions, website traffic, and rankings. Platforms such as Google Analytics will give you a great bit of information, which lets you drill down to a very small level. For instance, you're able to see the buying journey of every website user, such as the pages that they'd engaged with, those keywords they'd searched, and if they'd completed certain actions. These kinds of insights can be used for adjusting and improving your strategy for SEO.
Are you interested in having some help with creating an SEO strategy? We offer SEO services along with many other services such as blogging. Contact us here to schedule an appointment or to get a quote from us. We are happy to answer any questions that you have. You also can contact us through Facebook.