One of the clover apps set out to filter key human resources tasks into a single, easy-to-use app and they succeeded. Gusto payroll offers intuitive employee management tools that are purpose-built for small businesses. Let's see why this type of tool is so essential for small businesses that want to get employee management right.
Bringing aboard employees can open up new horizons for your businesses. But employee onboarding and management also mean a host of new tasks, requirements, and costs. That's why some enterprise businesses employ entire teams to manage their human resources.
Because first impressions are everything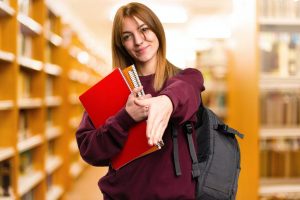 Starting a new job is often an excitement-filled event for employees. But it can also be nerve-wracking and anxiety-inducing. Especially if the pre-boarding and onboarding experiences aren't buttoned up. A smooth onboarding experience sets the right tone for an employer/employee relationship. What's the right tone? Professional, considerate, thorough, and accurate.
Gusto payroll offers small businesses the type of onboarding experience that was previously reserved for new hires at larger enterprises with human resources staff. They include – 1.Slick offer letters for new employees. 2.Online delivery and submission of required information and forms. 3.Fun getting-to-know-you experiences that make new hires feel welcome to the team from the beginning and give you the information you need to make them feel appreciated and inspire great performance.
Because the devil is in the details
Running a successful business is about getting a million little things right. Falling short on the small details can have an outsized negative impact on your time, mind share, and business's bank account. Often, the pathway to growing your business entails adding employees to your team. But scaling the number of people who work in your business can also mean scaling mistakes, inefficiencies, and risk. Making sure your team is on the same page, performing up to your standards, and communicating effectively with both you and one another can help mitigate some of the risks of adding more people to your staff.
Gusto is an all-in-one human resources and employee management tool. Gusto helps small businesses centralize, automate, and execute the tools and tasks to help your staff stay organized. These include time off requests to ensure you're always covered. Also, include organizational charts to help you make sense of how well you're resourced. And employee handbooks that document performance standards, roles, processes, and procedures.
Because candid feedback is gold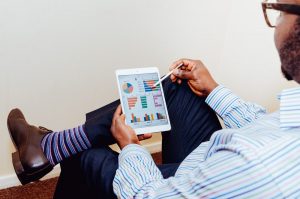 As a business owner or manager, one of the most useful tools you can have in your quiver is an ability. Which is to take the temperature of your staff and stay on top of the collective mood. A bad mood can presage angry eruptions, resignations, and all other manners of staff-based calamity. Because of this, understanding morale is the next best thing to having a crystal ball.
Few capabilities are more effective at enabling you to understand. Employees' heads are then a system to collect feedback from them, whether named or anonymously. The benefits are twofold. First, collective employee morale is proven to have a significant effect on overall employee satisfaction. And employee satisfaction is directly correlated with performance, both of your employees individually and of your business as a whole. Promoting and collecting feedback helps you identify and address issues before they metastasize. It also provides a release valve that can help employees blow off steam and help head off conflagrations.
Secondly, employees are important eyes and ears for reporting to you what is going right and wrong in your business. Not only are they your customer service front line, but operational inefficiencies and blockers in your business will affect them most acutely. A system for collecting and addressing feedback can help you root out problems, and exploit opportunities, that may have gone unnoticed to you.
Gusto helps you stay on top of what your employees are thinking and experiencing. It includes a tool that lets you collect feedback and recommendations from your team. And if you want to know something specific, you can manage the scope of the feedback you receive using the app's anonymous survey feature.
Because payroll can be costly
Payroll is a must activity for small businesses with employees or contractors. But doing payroll can command a high cost not only in terms of the expense of payroll software and/or professionals but also in terms of the time business owners must spend managing documents and overseeing the payroll process as a whole.
During the initial setup, the Gusto apps walk small businesses step-by-step through their business scenario. The payroll requirements and processes that result from that setup power recurring payroll processing, saving businesses a significant amount of time whenever their employees and/or contractors need to be paid.
The app also sends reminders to managers to run payroll making for one less action item they need to keep track of in their heads. And the system pays off, with three in four Gusto users reporting that they run their payroll in 10 minutes or less using the app. For businesses with hourly employees, Gusto also ingests time tracking information automatically. And the app syncs payroll information out to other software, including systems that manage business accounting and benefits.
And it integrates with Clover
Gusto offers full-service payroll, straightforward benefits, and access to expert human resources support to help you run a tight ship, save time on critical tasks, and keep valuable employees happy.