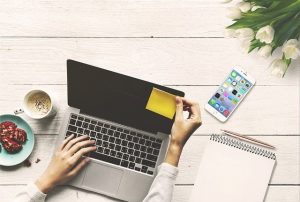 At Ready Business Systems, we are happy to offer you a wide variety of services, including our Blogging Services.
So, why is it important to have a blog on your website? Here are some statistics on why having a blog is a good idea.
Companies with blogs on their website have an average of 55% additional visitors than those who don't have a blog.
More than 70% of the B2B buyers read the content of blogs during their purchase journey
6% of the eCommerce sales were influenced by blogging, and that doubled for those businesses that regularly blogged.
Companies who published 16 blogs per month get 4.5 more leads when compared with those that only published 4 times.
Content marketing brings in triple the number of leads than paid searches.
60% of those who purchased something bought it after they read about it on a blog.
Nearly 50% of the marketers wished they'd focused on blogging the first time around.
57% of the marketers say they have gained new customers thanks to blogging.
Over 60% of American consumers spend triple the time reading blog posts than emails.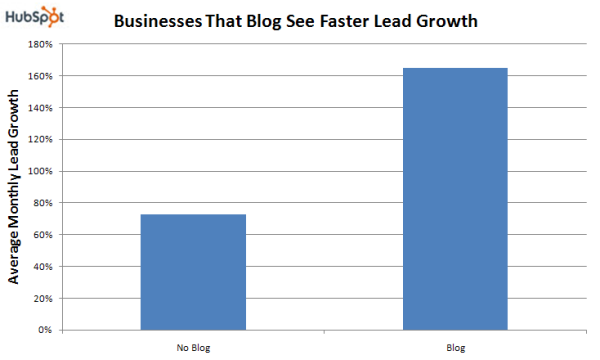 Think of it this way. Let's say two websites offer landscaping services.
Company 1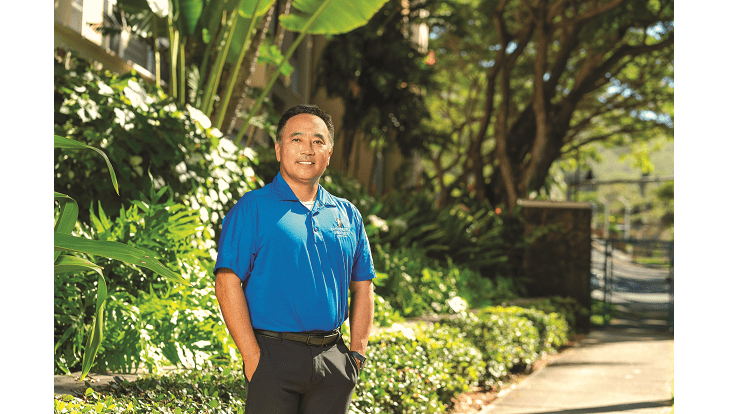 an easy to navigate website
beautiful pictures of work they have done
a list of their services
a place to request a quote
all of their company information
This just feels self-serving. Yes, this is important information to have.
However, it may feel to the visitors that you don't care about their needs beyond the services that you can provide. Imagine, if you will, that you go to a restaurant. You get seated and order your food. The waiter/waitress brings you your food and drinks, but you don't see them until it's time to pay.
They never come back to see if you're happy with your food.
They never ask if you need a refill on your drinks.
They never take away the dirty dishes.
Yes they have done their job. But they have not given you the experience that you want. Maybe your meal is fine. Maybe you don't want a drink refill. Maybe you don't want dessert. But, it's nice when the waiter/waitress gives you that option to say no.
Now, we'll look at company two.
Company 2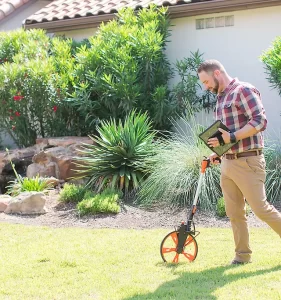 an easy-to-navigate website.
beautiful pictures of work they have done
a list of their services
a place to request a quote
all of their company information
tips on lawn care
tips on choosing plants for your landscape
tips on getting rid of pests
tips on identifying weeds
Both companies have a well-built website that has their company information on it. However, the second company has gone one step further and given their visitors helpful information that they can use.
Like in the restaurant example above, not every visitor will want the extras that a blog will offer. Maybe they don't have time to read the blogs now. But, that doesn't mean they won't want it in the future. And when they are ready, it's already there. 
Not only does this help visitors, but it also shows that the company cares about the needs of their visitors, whether they choose their company or not. When a company is willing to do this, visitors are more likely to hire them for their services. Even if it doesn't happen immediately, they are more likely to keep coming back to the website to read the newest posts.
How Frequently Should a Business Blog Be Updated?
Generally, when you are posting more blogs you are going to have a better chance of getting more traffic. Research has been done that shows that when a company posts at least 3-5 times per month, or approximately once per week, will get double the traffic compared with companies that don't have a blog.
This in no way gives you a definitive number of blogs per week that your company should have. It only shows that the businesses that take time to blog on a regular basis will reap great web traffic rewards. When you are posting on a regular basis, you are going to have more people coming to your site and this will help with boosting the SEO ranking of your website.
What Do You Get with Ready Business Systems' Blogging Service?
One of the most popular services that we offer is our blogging service. When you choose our blogging services, you not only get a company that you can count on. You get:
bloggers who love to write.
native English speakers.
photos that are chosen specifically with your blog in mind.
topics that your readers will love.
blogs that are broken down using subheadings and/or bullet points to make them more readable.
We are happy to work with you based on your budget and your expectations. We are happy to write blogs on the schedule that you want, from once per month up to 5 days a week, if you prefer. Let us know what you want and need, and we will make it happen.
Benefits of Using our Blogging Services
Why should you bother to blog for your business? Aside from the statistics that we mentioned above, there are many benefits to having a blog.
It helps you to advertise sales.
It shows potential customers you know what you're talking about.
It brings people to your page and keeps coming them back.
It shows that you care about the needs of your customers.
It allows you to showcase your work when you post pictures of jobs you've done for past clients.
It allows you to answer questions that customers have, that they may not want to ask.
And, that's just the beginning. When you choose us, we can write blogs in any style that you prefer.
Are you interested in learning more about how we can write blogs for you? Why not set up a no-obligation consultation, where we will go over some of the things we can do for you? We will also work out a schedule that works for you and your budget. Please feel free to check out some examples of our work below:
These are just some examples of blogs we have written for customers. Each company has their own blogging needs and we can create a blogging plan that's just right for you, too.
We are offering your first post for free with the acceptance of your proposal and placing your card on file. You can cancel at any time.
Are you ready to find out more? Why not contact us for a no-obligation consultation? Simply click below.