Hi! Hope you are having a good week so far. As you know, this month we are concentrating on offline marketing in our blog. Today we are going to look at some ways that you can market your business offline with some offline marketing tips.
Offline Marketing Tips 1 Give Out Business Cards
This first of the offline marketing tips is easy to do and very cost effective. There's a reason why so many people still give out business cards – they don't require a lot of space to carry around and they are inexpensive. They also can be put a lot of places and hold all of your relevant information.
Offline Marketing Tip 2 – Donate Products or Gift Certificates for Prizes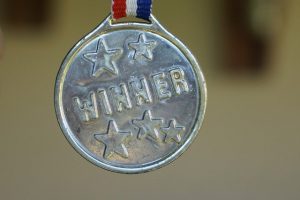 Is the local high school having a fundraiser or silent auction? Is a local charity having an event that has prizes? This will be an easy way that you can establish a connection with your local area while helping out a worthy cause. The winner will use the service or product and they might even refer people to your business. 
Offline Marketing Tips 3 – Speak at an Event
Find events that tare related to the industry and create a meaningful and educational speech. This will leave an impression with those who are in the same industry and create a representation of the business. If you aren't comfortable with delivering a speech, you can still attend those events. Network with the others there by introducing yourself. Those relationships that you may build could help with moving your marketing dial.
Offline Marketing Tip 4 – Get in Touch with Local Publications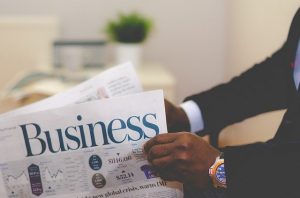 Even though online media is consistently rising, print's still very effective. Go to a newspaper or magazine that is targeting your audience and pitch posting press releases. They're simple ways that you can showcase important milestones or events for the business. The correct publication might just land you a lot of valuable attention. Remain active and form a lot of relationships with different publications. They can come in very handy.
Despite the consistent rise in online media, print is still effective. Pitch a press release to a magazine or newspaper that targets your audience. Press releases are a simple way to showcase an important event or milestone for your business, and the right publication could land you valuable attention. Stay active and form as many relationships with the press as possible—they'll come in handy.
Offline Marketing Tips 5 – Send Out Snail Mail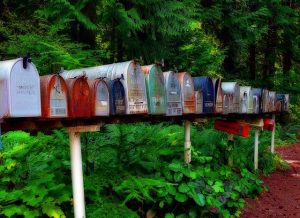 You may be surprised at this being in our list of offline marketing tips, but it works. Even with a lot of people using email, snail mail's still a very acceptable method of marketing. You'd likely be shocked to know how many people prefer receiving a physical offer. It's more expensive, and it's not easy to track the information like it is from sending out emails. However, you are going to stand out from other people who are only sending emails. Send out product samples, coupons, product updates of new items, or other things that you believe will promote the business well.
Offline Marketing Tip 6 – Make Some Cold Calls
Create a list of any potential customers, and then call them. But first you want to make sure you're creating a strategy for cold calling. Tailor each conversation to the customer, and make sure you're mindful of their needs and time. Although it's more used in sales, it can help you with building relationships with other types of businesses and you might even get a few customers at the same time.
We hope that you found this blog about offline marketing tips to be helpful and that you enjoy the rest of your week. Come back on Friday to find out more offline marketing information. In the meantime, check out our review of Sendim.