It's not often that we do a niche-based blog, but we thought that this might be appreciated. Although this is specifically landscaping marketing tips, we aren't going to stop there. We are going to do these from time to time, covering a variety of service-based businesses, so please stay tuned.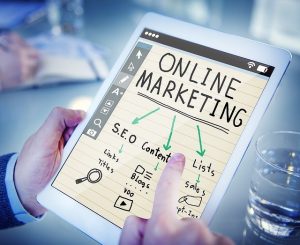 Landscaper Marketing Tip 1 – Identify Your Clientele & Services 
Are you going to offer services to just residents, just businesses, or both? This is going to help you decide what type of marketing you are going to use. Since businesses are likely to spend more money and use your services more often than a residential customer will, you will likely want to spend more money on advertising and you will likely need different equipment since you'll have to cover a bigger area.
Landscaper Marketing Tip 2 Get a Good Website
Your website is more than likely where people are going to find you. This website should include the following elements:
a blog – this is where you can put tips, information, even include some special days.
photographs of jobs you have done
contact form
your contact information (email, address, phone number)
a page about your company – employees, how you got started, etc.
Every business these days needs to have a website at a minimum, and a blog is an essential part of that website. Your website is going to be the first impression of your company for many people, so you want to make it a good one. If you don't already have one, it's also good to have a Facebook page.
Landscaper Marketing Tip 3 – Choose Marketing Materials
Finally, it's a good idea to choose some marketing materials. There are a lot of ones to choose from depending on your budget. One of the most popular options for new businesses or businesses with a tight budget is postcard marketing. You can get a lot of postcards for an affordable price to help you with telling people about your business.
Well, there you have it. There are three landscaper marketing tips that you can use to help your business grow. We offer blog writing services and other services as well, including email automation through Service Autopilot. If you are interested, please contact us and let us show you how affordable marketing with us can be.