---
Signing up for or upgrading a Service Autopilot membership is normally $97 to $999 but FREE through Ready Business Systems. By signing up through our site, you will not have to pay the setup fees charged by Service Autopilot.
---
I have been using Service Autopilot as a hub to run my landscaping business 855-RILAWNS since 2015. Since then by constantly focusing my energy on setting up the software and integrating systems, my landscaping company is programmed to run itself and very efficiently at that. For any task that is not programmable to happen on its own (emails, text messages, billing, etc) there are automated recurring tasks delegated to the delegated employee without my interaction. Fast forward to today, and I spend an average of about 1 hour per day refining my systems, monitoring financials, and consulting with my manager. The rest of the time I spend working on my real estate portfolio, other business ventures, travelling the world, biking, spending time with friends or family, or mucking around the beautiful Rhode Island beaches. Service Autopilot was the seed to my financial freedom.
Service Autopilot is highly customizable, powerful CRM software. Ready Business systems can help you get up and running. Please see below for package options.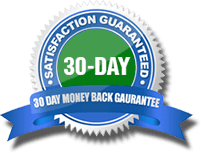 30 Day Guarantee
If not satisfied with Service Autopilot software by the end of your first 30 days, Service Autopilot will give 100% of your money back. Upgrade, Downgrade, or Cancel at Anytime. No Hidden Costs. No Contract. No Termination Fee.
Start up- $97 setup fee
$47/mo
Scheduling & Routing
Automated Invoicing
Clients & Leads (CRM)
Reporting and Expenses
Accounting Management
Basic Estimating
Credit Card Processing
Mobile App
User Roles & Rights
Most Popular
Pro- $97 setup fee
$79.97/mo
Includes Start up features AND
Employee Tracking
Job Costing & Analysis
Asset Tracking
Route Optimization
Estimating & Proposals
Chemical Tracking
Knowledge Base Wiki
Pro Plus- $999 setup fee
$197.97/mo
Includes Start up, Pro features AND
Automations(!)
Marketplace
Automated reports
Setup package
Just like any investment, Service Autopilot takes up front money and time, but once it is up and running the ROI just keeps coming.
What Ready Business Systems can do for you:
Initial setup and training support
Build custom Automations to suit YOUR business needs.
Ongoing support to tweak, fine tune, and update your automations.
Train yourself or staff on how to use the system for YOUR business needs.
Help you integrate Service Autopilot with outside websites, email, phone system, collections, and marketing.
---
Service Autopilot Automations
One feature I want to highlight about Service Autopilot that completely demolishes any competition is the Automations feature.
More information is available HERE, but remember to sign up through Ready Business Systems if you want to receive a reimbursement of your sign up fee!
You may be wondering… what exactly do Automations DO?

And one that's difficult to answer when you can't really "touch" or "see" automations in action.

They are behind-the-scenes processes that get triggered by certain events, and run automatically without you having to start them.

Automations make your business run smoother… faster… and stress-free.

This list should help you visualize exactly what Automations can do to set your business on FIRE in 2019.
Top 12 Processes Automations Will Run for You
Remind clients when a service is dispatched by text or email.
Send reminder emails when credit cards fail or are about to expire.
Follow up with a client who has a past due invoice, then create a To Do to pause the client's service if they do not pay.
Upsell seasonal services to clients by sending marketing emails.
Boost that "personal touch" with your clients using automated service follow-ups.
Sell a new service to clients the EXACT moment they need it.
Send company cash flow and sales reports automatically to your team leads.
Build referrals and recommendations by requesting more 5-Star online reviews after service.
Gauge customer satisfaction with online surveys.
Aeration or other service reminder emails can be sent every 6 months.
Win back clients who left you based on their specific cancellation reason.
Text and email follow ups to clients after they request an estimate.
Remember… these processes will run AUTOMATICALLY for you within Service Autopilot.
Think about the time you'll save. The new clients you'll win. The office work that'll be done for you while you're taking care of your business.
If you're going to get ahead of your competitors this year and grow your business, you need Automations!
See the video below for a brief overview of Service Autopilot
---