Customer service is one of the most important parts of your job. This is true if you're in retail working with the public or you're working with huge corporations. You want to make sure that you give your customers the service they deserve. This is true even if you feel as if they don't deserve good customer service.
Below we have listed some of the best tips that you can use to help your customers stay happy and help your business.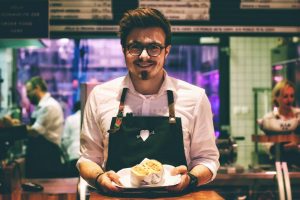 Be Empathetic, Patient, & Consistent
Sometimes you will have customers that have a lot of questions. Some days they are simply chatty. Sometimes they are angry. So, remember to:
Empathize with them
Handle any type
Give them the same service level no matter what
Remember Customer Service is a Journey & A Learning Process
Every customer's unique. Every type of support situation is going to be different. So that you can handle surprises, sense customers' moods, and address their challenges, you need to keep learning. Do what you can to understand their challenges and keep on looking for ways you can address them.
Display Your Good Work Ethic in Customer Service
Something customers appreciate is a representative who doesn't immediately pass on their issue. They like it when you stick by them until the issue's solved. However, you can't keep others waiting while you handle one customer. Stay goal focused to achieve a balance. Even if you have to have someone else help them, a quick email or message to them to make sure that things were solved could make a difference.
Make Sure You're Practicing Active Listening
When you use this approach, customers feel like they're heard. Clarify and rephrase what customers say to show that you understand. It's important that you are empathizing with them along with reflecting their feelings. This can be done by saying things like:
I apologize, I see why you're upset.
That's a problem. I understand what you are saying.
Admit When You Make a Mistake
If you've messed up, make sure you admit it. This is important even if you've discovered the mistake before the customer has. In this way, you will help with building trust and restoring the confidence your customer has in you and your services. It will also allow you to take control of the situation, refocus the attention of the customer, and attend to and fix the problem.
Finally, think about how you want to be treated as a customer. Then, treat your customers that way. When you follow this advice, you can't go wrong. The website NotAlwaysRight is full of stories of bad employees who have forgotten this.
We have a lot of great solutions for your business to help you to grow. If you have any questions or you want to know more about our services, contact us today. We're glad to sit down with you and show you what we can offer.