One of the most annoying things when it comes to a business is payroll. It can take a lot of time, especially when it comes to time off and tracking hours. But that's not the case with Gusto Payroll. When you have hourly employees, one of the things you want to do is make sure they're being paid what they owe. This is very easy to do with Gusto. There are many benefits to using Gusto for tracking your employees' time.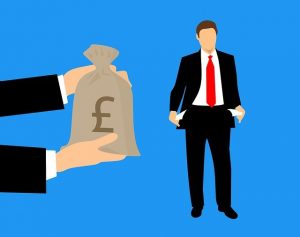 Easily Track Workforce Costs & Hourly Work
Offers Payroll Time Tracking – Contractors and employees track their hours so that you can review them and approve them directly in Gusto.
Workforce Costing and Project Tracking – Employees track the number of hours spent on the projects so that you have details about their taxes, wages and much more.
Integration with Accounting – Sync costs and hours using Xero or Quickbooks Online for simpler job costing without extra work.
PTO That's Unique to Your Business
You can customize your policies for time off to fit the needs of your team and run some reports just by clicking a button. It all is organized by the employee, date, or department so you can navigate it easily. Keep in mind that this also helps with accounting because it makes it so much simpler.
Easily View Changes to Time Off in Gusto Payroll
Anytime you have an employee asking about their time off balance, you can show them. You're able to chronically track the adjustments so they are simple to understand. Not only that, but employees can view the changes in their Gusto account.
Give Time Off as Needed
Once you have set your policy, employees will be able to submit sick and vacation days to be approved. Your managers can also submit those for them. This will all sync automatically to payroll and calendars.
Key Tasks & Dates on the Calendar with Gusto Payroll
Time off that's been approved, payroll reminders, and key dates will populate automatically on a favorite calendar. This makes it very simple to get a to-do list done. ICal, Outlook, and Google are supported.
These are five good reasons why you want to use Gusto Payroll as part of your business. If you would like to know more, check out our review.